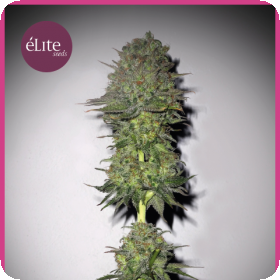 Meganuska Feminised Seeds
Meganuska is mainly characterised by its huge trichomes, whose brightness and size remind us of diamonds. Many of us agree that its resin is one of the most beautiful ones in our catalogue. Its structure is small but very bushy. As for its effect, it is easily epitomised in one word: overwhelming.
80% indica; 20% sativa.
Genetics:
2002 Matanuska Tundra x Californian Skunk