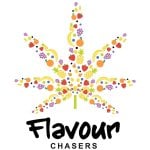 Flavour Chasers embarked on an adventurous journey, forged by the British team's determination to bring the finest US flavors to the UK and Europe.
While production happens in California, their story began in London, fueled by the frustration of the team for the scarcity of "flavour" strains in the region. Legalization in California prompted them to cross the Atlantic, striving to replicate American tastes.
Despite challenges, years of meticulous breeding have elevated their strains to a level they're proud of.
Constantly seeking new strains, they experiment with popular varieties, resulting in unique crosses available as seeds. Committed to sharing the best flavors, Flavour Chasers not only focus on breeding but also employ a hybrid hunter team to ensure ongoing excellence.