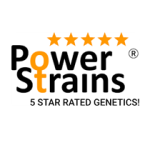 PowerStrains is dedicated to premium, potent cannabis strains. The experienced team at PowerStrains, fueled by a shared passion for cannabis, selects and develops high-quality strains with exceptional flavor and terpene profiles.
The team's expertise spans years, drawing from a diverse global collection of original genetic material, from high-mountain indicas to South American sativas. Access and grow original Kush or Haze strains through the PowerStrains webshop, produced using innovative, controlled processes to ensure quality.
Only feminized cannabis seeds are available, including autoflowering and CBD-rich varieties, with a 95% success rate of producing female plants. PowerStrains prioritizes hybridization for practical innovation, focusing on the best traits from parent plants – taste, potency, autoflowering genetics, and cultivation ease. The commitment is to offer the finest in the world of cannabis.