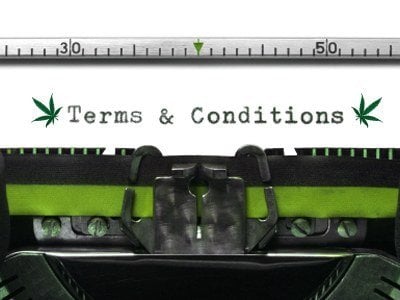 When you use or make purchases from www.cannabis-seeds-store.co.uk, you accept our privacy policy, terms & conditions and legal disclaimer.
Regional laws
All of our products are dispatched on the condition that they will not be used by others in conflict with local applicable laws;
Regulation and implementation regarding some of the products which we sell can often differ from country to country: therefore, we advise all customers and users of our website to make inquiries about regulations to which they are subject.
www.cannabis-seeds-store.co.uk, unfortunately, cannot accept any responsibility for products intercepted or lost in transit, if you place an order for a product to be sent to a country in which it is illegal.
www.cannabis-seeds-store.co.uk refuses to sell cannabis seeds to anyone we have reason to believe will cultivate them in a country where it is illegal to do so.
Our products
The Vault Seeds, the owner of www.cannabis-seeds-store.co.uk, sells cannabis seeds as adult genetic-preservation souvenir collectables;
Due to the nature of some of our products, you must be over 18 years old in order to view and/or purchase such products from www.cannabis-seeds-store.co.uk.
By purchasing products from this website, you hereby warrant that you are over 18 years old.
Drug policy
www.cannabis-seeds-store.co.uk in no way encourages the use, supply of or production of controlled substances or illegal drugs in any way.
All of the information contained within www.cannabis-seeds-store.co.uk is provided for purely educational purposes.
www.cannabis-seeds-store.co.uk would like to make its visitors aware that smoking can lead to serious health damage, which could prove to be fatal: as such, www.cannabis-seeds-store.co.uk
As an organisation, www.cannabis-seeds-store.co.uk encourages research and debate into drug policy: in particular, we support those with a strong harm minimisation agenda and decreased emphasis on criminal justice systems.
Offers
All special offers are subject to availabilty
The Vault Services Limited
VAT # 243 3322 40
REG # SC499661
The Valut Espana SL.
CALLE DIDEROT 66,
29004 MALAGA,
Spain
B93634277
Phone:
07949 276 118 from the UK
0131 210 0083 from the UK
011 44 7949 276 118 from the US
(your country exit code) 44 7949 276 118 from other countries
Freebies
Although we strive to make sure that you get the freebies that you have selected, if a particular strain of freebie becomes out of stock we will replace this freebie with a freebie of the same type i.e. we will exchange a feminised seed for a feminised seed or an auto seed for an auto seed.
Returns
Returns instructions
www.cannabis-seeds-store.co.uk ensures that all of our seeds are of the highest possible quality; if, however, you are not 100% happy with the seeds you have received, please send us your order number and details, using our quick and easy contact form.
Once you have sent us your order number and details, using our contact form, please ensure that you meet the below conditions and if so please return your purchase to:
The Vault
30 Bankhead Drive
Edinburgh
EH11 4EQ
Returns conditions
If you wish to return your order, please do so within 30 days of dispatch.
We cannot accept returned seeds which have been opened: as such, please do not open the branded pack that our seeds come within if you wish to make a return.
When making a return, please make sure that the pack is in the exact condition it was in when you received it.
Refunds
Any refunds due will be issued within 14 days