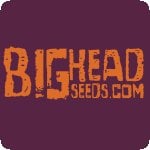 Guardians of Exceptional Cannabis Genetics
For two decades, the team at Big Head Seeds has embarked on a journey of curating the most exceptional cannabis seed genetics from every corner of the globe. Through meticulous breeding, we have given life to what we proudly deem as the epitome of premium cannabis strains and seeds in the present day. The Bighead lineage stands as a testament to years of unwavering exploration and dedicated research. However, our path to this pinnacle has been a collaborative effort, with numerous unsung champions whose perseverance and devotion have bestowed upon us the vast spectrum of cannabis genetics that graces us today.
This platform is a tribute to those who embraced risks, traversed uncharted territories, invested their time, and graciously imparted their wisdom.