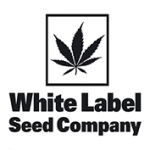 The White Label Seed Company offers the opportunity to purchase cannabis seeds economically from some of today's most common cannabis strains. White Label Seeds is a Sensi Seeds sister company established to exhibit carefully selected variations of cannabis strains that have proved both popular and worthy of being included in the Sensi Gene Bank.
Connoisseurs will be happy to find under one roof such a wide selection of well-known marijuana varieties.Simple but long-lasting packaging and cost-effective retailing enable White Label Seeds to maintain low prices without losing seed performance.
Be are assured at an easily affordable price of satisfying and efficient performance.
Purchase White Label Seeds from The Vault now.