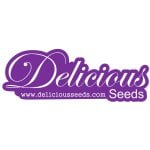 A Gastronomic Masterpiece: Unleashing a Kaleidoscope of Flavors, Aromas, and Sensations
Prepare to embark on an unparalleled journey of sensory delight as you venture into the world of Delicious. An extraordinary supernova of tastes, aromas, and sensations awaits, beckoning you to indulge in an opulent symphony of flavors that dances on your palate like a finely choreographed ballet.
As you immerse yourself in the Delicious experience, you are invited to partake in an exquisite tapestry of sensations that transcends the ordinary. Every moment spent savoring this culinary masterpiece is akin to traversing an ocean of emotions, where each wave carries the essence of indulgence, and every crest whispers promises of pure bliss.
Imagine the velvety caress of delectable nuances as they unfurl in your mouth, effortlessly melting like a sweet memory. Picture the tantalizing interplay of aromas that weave tales of exotic landscapes and untold stories, inviting your senses to embark on a captivating journey of discovery.
The symphony of Delicious isn't merely a fleeting encounter; it is an authentic, continuous celebration of taste and pleasure. A jubilation that transcends the boundaries of experience, uniting connoisseurs and newcomers alike under its irresistible spell.
It is in this realm of unparalleled delight that Delicious has carved its niche. With a legacy steeped in meticulous craftsmanship and an unwavering commitment to excellence, each encounter with Delicious is a testament to the harmonious fusion of artistry and dedication.
So, let curiosity guide your hand and embrace the invitation to partake in an extraordinary culinary odyssey. The world of Delicious eagerly awaits your presence, promising a symphony of tastes, aromas, and sensations that will leave an indelible imprint on your senses, etching itself as an unforgettable masterpiece in the gallery of your memories.