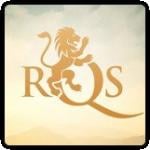 Royal Queen Seeds is a brand that originated in the Netherlands but is quickly growing to become one of the best loved brands in Europe. They supply a large range of seeds in all forms in order to make the customer experience a simple and pleasant one. The brand is operated by skilled and experienced breeders and growers who have put a lot of time and effort into perfecting their product.
They understand how difficult it can be for customers when they are presented with an unnaturally large selection of seeds, how does anyone know what to go for? So they have narrowed their selection down to only the finest and highest quality seeds without sacrificing any of the variety or jacking up their prices. They still firmly believe that they supply something for everyone whether they are looking for auto flowering, feminised, or medicinal seeds.
Their selection of seeds includes a few of their very own award winning strains which have won Highlife Cups and High Times Cannabis cups. These strains include such classics as; White Widow, Shining Silver Haze, Northern Light, as well as many worldwide favourites such as OG Kush, Critical and Skunk #1.
All of their seeds are handpicked and hand tested to ensure the best quality possibly. They are also all grown organically so that they provide a higher level of potency and aroma that cannot be procured through any other growing technique. They are all packaged for delivery in a manner that ensures the seeds will not be affected by their environment and stay in the exact same state in which they leave the seed bank. It is very important to Royal Queen that all of their products reach the customer in the very same condition that they leave the brand and in the best possible condition upon arrival.
Please remember that the growing of cannabis plants and the cultivation of seeds is illegal in some countries - please check the laws of your country and don't be growing any plants if it is against your country's laws.