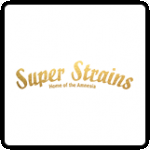 Superstrains was founded in 2010 as a seed company.
In fact, the work existed as HY-PRO fertiliser manufacturer's subactivities for decades, and self-sufficiency was a logical consequence.
 
The most important thing here was the flight when the feminization cycle was initiated which took the seeds branch.
 
HY-PRO's Seedbank has evolved into an independent organisation.
Today, Superstrains ' activities focus primarily on genetic heredity and its predictability, which can contribute to medicinal applications in particular.