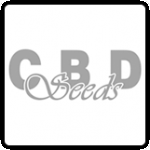 Upon meeting with a number of professional, seasoned growers from around the globe, CBD Seeds founders decided to start their own collection and started sourcing feminised seeds from high-quality cross breeding varieties.
Then, technicians, graphic designers and webmasters were recruited to join their team and create CBD Seeds as a brand.
The founders have never wavered in their goal of providing classic marijuana varieties in their original form, while at the same time striving to become a benchmark in terms of product value, design, technical service and after-sales service.
The next step was clear after the development of the classic line.
CBD Seeds analysed the European market situation and found that the demand for auto-flowering varieties was high.
The breeders decided to begin the arduous task of sourcing and producing autoflowering variants of their common feminised strains.