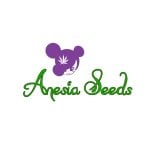 Elevating Beyond the Ordinary: Unveiling the Essence of Cannabis Seeds
At Anesia Seeds, our pursuit goes beyond the everyday; it encapsulates the very core of our existence. The relentless dedication of the Anesia Seeds team is an unending voyage towards refining processes and ushering cannabis genetics into an unprecedented realm. With an unwavering commitment, we bring forth the epitome of cannabis genetics to your doorstep.
Each seed we offer is not merely a product, but a result of meticulous curation. Handpicked and nurtured organically, our seeds originate from exceptional and potent mother plants, ensuring a steadfast foundation of stability, purity, and potency.
Our journey through cannabis genetics has been a culmination of years of exploration and discovery by our breeders. The Anesia Seed company stands as a gateway to a vast assortment of premium feminized and autoflowering seeds, surpassing all expectations.
Our purpose is to introduce the world to strains of unparalleled potency, accompanied by distinctive terpene and cannabinoid profiles. Strains like Blackberry Moonrocks, Future #1, Bruce Banner #3, Sour Betty, Banana Mac, and Big Bazooka have not only soared to bestseller status but have also captivated the hearts of countless cultivators. Anesia's top-quality hybrids seamlessly meld the sought-after attributes of potency, yield, and irresistible aromas. Among our achievements is the refinement and evolution of the finest American varieties, a testament to our ceaseless pursuit of excellence.
In each cannabis seed we offer, there lies a story of innovation, dedication, and a commitment to pushing boundaries. This is Anesia Seeds – where genetics transcend the ordinary and embrace the extraordinary.