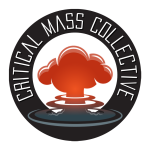 Critical Mass, renowned for its bountiful yields, formidable potency, and robust growth, has etched its name in the annals of history, a legacy enriched by the esteemed Howard Marks, also known as Mr. Nice, and the legendary breeders Nevil & Shantibaba. Amidst this rich lineage, a young aficionado hailing from Arizona emerged in 2002. Driven by a fervor for Cannabis, adept at Super Cropping, and fortified by years of experience, he forged an unparalleled Mass hybrid – one that embraced elevated yield, potency, and vigor. Thus was born the iconic Monster Mass.
With a generous spirit, he commenced a journey of genetic sharing, uniting minds from his global sojourns and virtual encounters. Their shared purpose: to metamorphose Critical Mass into an unparalleled marvel. Infused with the esteemed Monster Mass strain, their breeding pursuits evolved into a quest for the zenith of Mass genetics. Every creation, subjected to the rigorous evaluation of CMC's exacting standards, aspired for the coveted accolade of being a Critical Lee acclaimed strain.
Today, this collective stands as a rapidly flourishing network, a sanctuary for Mass devotees across the globe. Their combined legacy boasts an impressive tally of over a century of collective breeding expertise. The result is an assemblage of contemporary Mass hybrids, unrivaled in magnitude and potency, sculpted by the hands of time and expertise.