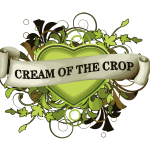 Evolution Unveiled: Navigating the Cannabis Odyssey from 6000BC...
The ancient echoes of cannabis, from a time as distant as 6000BC, must have reverberated with astonishing allure. However, fast forward to the present day, 2021, and the astuteness of humankind has sculpted these plants akin to pedigree dogs, each with its unique genetic tapestry.
Harnessing the finest genes and attributes from diverse varieties, we embarked on a journey of crossbreeding, birthing exquisite and aromatic hybrids of nature, each boasting its own distinct personality.
Our mission was to present the epitome of contemporary Cannabis, a veritable cream of the crop, attainable at an affordable cost, enabling everyone to partake in the embrace of Earth's most revered botanical treasure.
The culmination of our meticulous research spanning seven years has brought us to this juncture. Within the realms of C.O.T.C, you will discover a spectrum catering to all palates – be it the timeless classics, the fruity delights, the vibrant and colorful, or the swift to bloom. A symphony of flavors awaits: from the sweetness of nectar to the allure of Kush, the mysteries of chemistry, and even a touch of the surreal – the strains curated by us, we believe, stand perfectly attuned to satisfy every connoisseur and their unique inclinations.
These strains, carefully cultivated and curated, have been made accessible at a remarkably competitive cost, ensuring that each individual can lay claim to their very own slice of contemporary "high grade" ganja genetics.
Cream of the Crop carries within its arsenal the strain you dream of, and we pledge it comes at a price that fits snugly within your reach – that, dear aficionado, is our commitment!