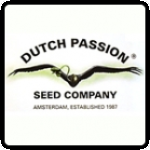 Dutch Passion is, rather unsurprisingly, a Dutch company based in Amsterdam. They have been in the business since 1987. They are best known for being the first company to implement the feminised seed which was a huge breakthrough in growing technology. They have a fantastically informative website in which they supply information about all of their strains, including the THC and CBD content. As well as this they have a contact us section and an FAQ, frequently asked questions, section to save their customers a little more time with questions that they know many people will ask.
They have quite the customer satisfaction reputation which has lead them to become one of the top European supply companies. The reason that they have been so successful is that they have a phenomenal amount of control over the strains that they breed sometimes cross-breeding them with new strains which they find all over the world in. Constantly coming up with new and exciting ways to titillate even the pickiest amongst you, they supply not only through their website but you can also purchase their produce at over 1000 Head-and-Grow shops in Europe.
They try to stay completely up to date with the current trends and customer demands in the market as well as keeping their customers well informed with their new strains by use of the very handy "Joe's Blog" which you can also find on their website.
Not only do they make sure that they stay on trend but they do not let this focus on innovation cause them to sacrifice the quality of their seeds. They are renowned for their seeds germination rate (95%), the ripeness, freshness and size of their seeds. They care a great deal about supplying their customers with the finest strains that they can muster as illustrated by their touching motto, "Our success is your success, and yours is ours."
Please remember that the growing of cannabis plants and the cultivation of seeds is illegal in some countries - please check the laws of your country and don't be growing any plants if it is against your country's laws.