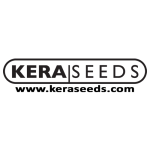 Kera Seeds, a Dutch Souvenir Seed Company, originates from a deep realization of cannabis's social and cultural significance. With a background in research and sales, its founder focused on gathering strain origin insights. Previously associated with renowned cannabis brands like Soft Secrets, the founder's knowledge forms the foundation of Kera's premium cannabis products.
Sharing knowledge with like-minded individuals led to improved genetics and seed preservation methods. The founder, Kenneth, maintains a low online presence but is recognized in cannabis events. He emphasizes offline promotion due to the limitations of online senses. Visionary and entrepreneurial, Kenneth identified the value of US-perfected strains early in Europe. His dedication has yielded high-quality medical cannabis in Kera's portfolio.
Kera provides a range of classic and new cannabis varieties, including feminized and autoflower seeds. With a commitment to excellence, Kera aims to be at the forefront of the cannabis industry by offering top-quality seeds and valuable contributions.