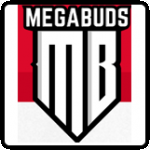 It all started from the same location, a desire to get more out of doing what all lovers of marijuana enjoy.
After the madness of the 2014 Cannabis Cup, the owners of Mega Buds were sitting in a bar in Amsterdam talking about some of the good strains on display.
There were some differences, of course, on which the taste was good, strong and smooth, etc.
But one thing that came up again and again was the yield of the varieties on offer; and how much you could get from most strains in general.
Nearly all breeders around the world will give you an idea of what you can get from a plant, but even in nearly perfect conditions, they will never live up to expectations.
This has made them think – how large can a normal grower get a cannabis plant without sacrificing quality?