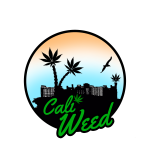 A Decade Ago, Pioneering a Path to Seed Perfection
A decade in the past, a decision was made to mitigate the 'risk factor' inherent in cannabis seed distribution. As suppliers, we recognized our vulnerability, relying entirely on external growers for 'quality control'.
Indeed, we honed our ability to identify subpar batches and sift through the occasional unconventional delivery (pun intended), yet even then, our unwavering commitment was to provide the utmost in seed excellence.
But how could we ensure an endless stream of premium seeds for sale? How could we pledge that they were the epitome of botanical currency and that the plants arising from them (where legality allowed) would not just meet, but surpass all benchmarks of quality and yield?
There emerged but one viable solution.
A resolute decision was taken to invest in the long haul, to stake a claim in the future. Thus, a deliberate and gradual breeding program was embarked upon. The focus shifted from cultivating a multitude of strains to perfecting the 'crème de la crème' within a select few varieties.
A gamble it was, albeit one rooted in meticulous research. Six years down the line, seeds sprouted from our very own nurtured plants were made available. The response was beyond imagination; Californian cannabis strains gained prominence, and unsurprisingly, the demand for their seeds surged.
Today, we stand as prolific providers of cannabis seeds, boasting a portfolio encompassing a dozen distinct Cali strains. This number, however, will burgeon continuously as the harvest of our research and plant cultivation comes to fruition. By the close of 2021, our projection foresees the doubling of strain variety availability.
Our confidence in the supremacy of our seeds and the steadfastness of our supply is unwavering. We present you with a challenge. Should you procure a batch of seeds from us at Cali Weed and opt not to return for a subsequent order, you shall be the first among our patrons to buck the trend. Such is our conviction in our seeds, and we anticipate that soon enough, it shall be yours too.