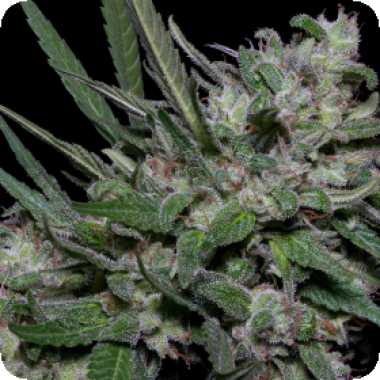 Girl Scout Cookies Feminised Seeds
Girl Scout Cookies, or GSC, is a renowned Californian cannabis strain that has won numerous awards. This sativa-dominant hybrid, created by combining Durban Poison and OG Kush, has gained a legendary status for good reason. Its buds are visually stunning, adorned with a mix of green and purple hues, and vibrant orange hairs. When consumed, GSC offers a delightful taste that is both sweet and earthy, reminiscent of sun-soaked soil.
Prepare yourself for a truly euphoric experience as GSC takes you on a journey to higher realms of bliss. This strain induces a state of complete relaxation, allowing you to embark on a mental adventure from the comfort of your favorite chair. Time will lose its significance as you immerse yourself in laughter and encounter intense cravings for snacks.
GSC is also a reliable producer, though it is advisable to extend its flowering period to ten weeks to maximize its potential. It's worth noting that a little goes a long way with this potent strain. So, sit back, relax, and let GSC transport you to new dimensions of enjoyment.