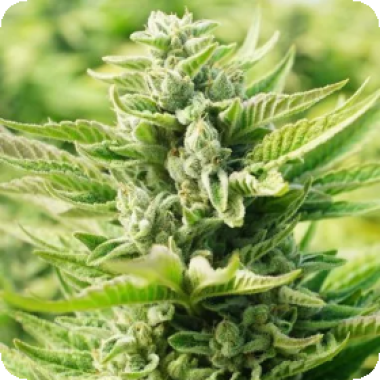 OG Kush Original Feminised Seeds
OG Kush Original from PowerStrains is a highly sought-after cannabis strain that was developed in Florida during the early 1990s. It is a unique hybrid that was created by crossing a cannabis strain from Northern California with Chemdawg, Lemon Thai, and a Hindu Kush plant from Amsterdam. This combination resulted in a strain with a distinctive terpene profile, giving it a complex aroma with hints of fuel, skunk, and spice.
OG Kush Original primarily consists of indica genetics and is known for producing dense, compact buds. To maximize the yield, it is recommended to prune the plants. With a THC content of approximately 19%, OG Kush Original is a potent strain that is favored by experienced growers.
This strain can be cultivated both indoors and outdoors. However, it thrives best when grown outdoors and allowed to reach its full potential without being confined to pots. The flowering period for OG Kush Original is around 56 days, and if grown outdoors, it will be ready for harvest by early October. While it offers medium yields, the quality and potency of the buds make it a popular choice among growers.
OG Kush Original is highly regarded by seasoned smokers for its exceptional potency. It delivers a strong physical and mental effect, similar to that of a sativa strain, despite its predominantly indica genetics.
Genetics:
Chemdawg x Lemon Thai x Hindu Kush