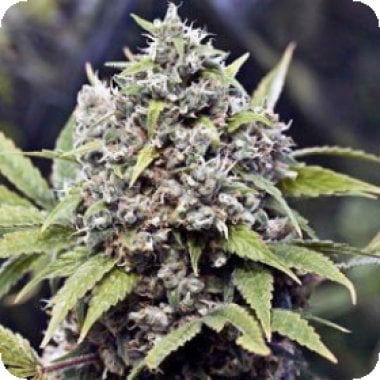 Strains with AK genetics have been increasing in popularity since the mid-1990s. Pure AK by Female Seeds is an indica/sativa hybrid with qualities that trend on the sativa side most heavily.
It is among the most potent fast-flowering strains one can find anywhere. The buds are hard and tight with a strong, permeating smell that is distinctly their own and the plants finish in an unbelievable 65 days from seed to harvest on average under ideal growing conditions.
Plants grow to a height of 50-70 cm and will grow taller outdoors than they will indoors.
The plants produce buds that are dense and tight and resinous and give off a distinct and permeating aroma. As it matures, that signature smell becomes more intense.
Use of good air treatment and ventilation are mandatory when growing Pure AK indoors. It thrives in an environment that is nutrient-rich with ample light and low humidity. The plants respond well in soil, hydroponic and other growing situations.
They are particularly well-suited for use with SOG, ScrOG and Deep Water Culture. On average, the plants only grow to about two feet indoors. Outdoors, they will grow slightly taller.
They will need to be harvested prior to first frost and giving them a longer growing period will increase quality and yield.
Please remember that the growing of cannabis plants and the cultivation of seeds is illegal in some countries - please check the laws of your country and don't be growing any plants if it is against your country's laws.