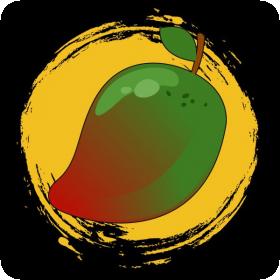 Green Mango Feminised Seeds
Green Mango is an indica dominant strain that was created by crossing Master Jack and Somango. It is well known for its delicious scent of tropical fruit, primarily mango.
This strain won 2nd prize in the Highlife Hydro Cup, 2016. This strain is versatile and can be grown in a number of environments.
When it is grown indoors it will produce a yield of around 350 – 500 g/m2 and when grown outdoors a yield of 550 – 750 g/plant.
This strain has a very high THC production level with medium CBD, meaning that its effect is relaxing yet euphoric.
This strain is feminised which means it will only grow into female plants. Feminised seeds are ideal for growers who don't plan on breeding their own crops.
For these growers the male plants are a nuisance as well as a huge waste of time and money. They can harm the female plants during the flowering period, and so have to be removed and disposed of.
For the same cost a growers can just purchase twice the number of productive female plants. Feminised seeds also tend to be higher in quality and uniformity than regular plants.
For this reason some breeders also prefer to use them, despite the increased difficulty of feminised breeding.
This strain can be grown indoors, outdoors or in a greenhouse and has a flowering time of 49 – 56 days.
Remember that the cultivation of cannabis seeds is illegal in some countries, please check the laws of your country before attempting to cultivate cannabis seeds.