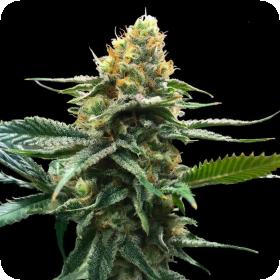 Sour Sorbet Feminised Seeds (Sorbet Collection)
The Sour Sorbet is an amazing medium sized plant that is exciting to grow. This is because of our specific blend of our Sour Diesel x Sorbet, she has a quick veg and long flower time allowing for large yielding crops. Sour Sorbet is excellent for hash and concentrate artists looking for that sweet 'n' sour tang.
The Sour Sorbet produces large, frosty buds that are dense, sticky, and Christmas tree like. The Sour Sorbet has been nicknamed the "Original Sorbet" because of its inherent creamy Sorbet aroma and distinct Sour Diesel flavour. A future contender in the DNA hall of fame!