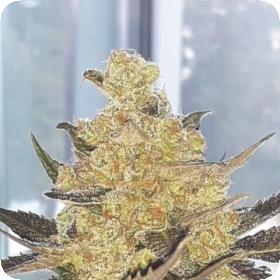 RHEA is a unique strain, which will blow you away. This well-thought-out cross combines GG4, BIKER KUSH and CITRUS BOOM created with a great well known breeder from the U.K. (SONIC).
CITRUS BOOM is a famous cross off U.K. PINEAPPLE X PURSANG HAZE 6. This certainly makes its mark on anyone who tries it, not only in the smoke department but the plant itself is exceptional unique.
RHEA not only produce€™s beautiful dense buds full of trichomes the flavour is outstanding and potency is on another level where it hits you fast and hard.
This beautiful strain is easy to grow, and grows to a medium height, and you reap the benefits in less than 9 weeks.
Genetics:
Gorilla Glue #4 x Biker Kush x Citrus Boom (UK Pineapple x Pursang Haze #60