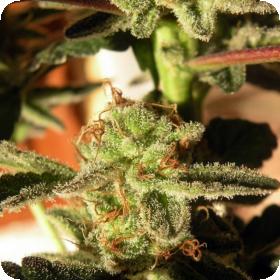 This amazing Sativa-dominant strain is revered for its easy, vigorous and rapid growth, as well as its pronounced Sativa effects.
Dense, compact buds, with rounded tips and a thick, frosty coating of trichomes add massive bag appeal to Kikiriki, along with its amazing aromas, of exotic fruits like pineapple, passion fruit, guava and mango.
The effects are easy-going, with a euphoric head-rush and a fixed-grin inducing feeling of wellbeing and happiness: A fantastic day-time strain.