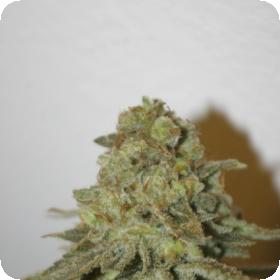 The Durban Special Regular Seeds
Get ready for a new and improved Durban.The terpene profile ranges from a lemon honey pepper to a lemony cake with my favourite pheno smelling identical to lemon heads.
This is an amazing wake and bake strain; It leaves me alert and extremely euphoric with an all around sense of well-being. I took a few too many puffs and started reflected on my life in a spacey daze as my mind drifted on cloud 9.
I highly recommend this strain for those battling depression, appetite loss , and stress. This strain loves being topped multiple times and is an extremely vigorous grower.
Give her ample room to spread her routs and expect massive colas that leave your room smelling of a citrus bakery.
Genetics:
(Blueberry O.G.#3 +Cookies&Cream) x Durban Poison #7