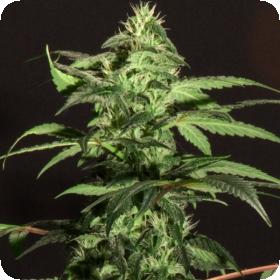 BC Jack Herer Regular Seeds
Jack Herer, named after the famous cannabis activist and author of the subversive 'The Emperor Wears No Clothes', is undisputed as one of the worlds greatest cannabis strains. It is recognised as a medicinal strain in the Netherlands and is actually available through their pharmacy system.
Medicinally it is usually used to treat pain, fatigue, loss of appetite and stress. Its effect is intensely happy and uplifting meaning that it is also amazing for creative recreational use and for anyone who is just feeling a bit lack lustre. With its amazing scents, that include fruity Skunk and peppery Haze with a musky twist, and its 21.5% THC content its no wonder that this strain still holds first place the world over.
Jack Herer can be purchased in its regular form which is ideal for all the old school breeders out there. Regular seeds will grow into a roughly even split of male and female plants, with perhaps a few more females than males. This means that breeders can select only the very best male and female to act as the parents for the next crop.
Over generations the quality and uniformity of the crop will improve drastically. Some people also use regular seeds in attempts to reintroduce cannabis into the wild. When planted in their natural environment regular seeds can grow and thrive all on their own.
This strain has a flowering time of just 8 - 10 weeks and will quite happily grow indoors or outdoors.
Remember that the cultivation of cannabis seeds is illegal in some countries, please check the laws of your country before attempting to cultivate cannabis seeds.