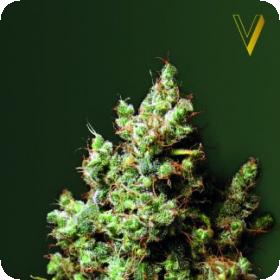 Northern Light Feminised Seeds
Northern Lights is one of the most famous strains in existence, it has been around since the 80s and has only grown in popularity since. This strain has won countless awards and dominated festivals all over the world. This strain is versatile and easy to grow, if it is going to be grown outdoors it needs a Mediterranean climate. Northern Lights produces substantial yields and flowers quickly. The buds are dense and produce a large amount of resin, they are filled to the brim with THC making the effect pretty powerful.
This strain is feminised and that makes it perfect for growers who don't plan on breeding their own crops. For these growers the male plants are a total nuisance as well as a massive waste of time and money. This is because the male plants take up around half of a regular crop and have to be removed before they can harm the female plants. If they are not being used for their pollen they are just thrown away. Feminised seeds tend to be higher in quality and uniformity than regular plants. For this reason some breeders also prefer to use them, despite the fact that feminised breeding is very difficult.
This strain has a flowering time of 6 – 7 weeks and can be grown indoors or outdoors.
Remember that the cultivation of cannabis seeds is illegal in some countries, please check the laws of your country before attempting to cultivate cannabis seeds.