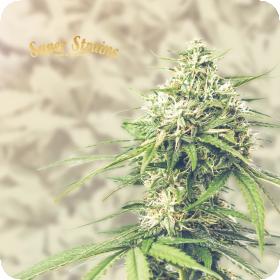 Hyperborea (aka Saga) CBD Feminised Seeds
Hyperborea (a.k.a. Saga) is a new CBD strain which contains very little THC, under 1%. This means it doesn'€™t make you high, no psychoactive effect at all.
It is preferred by medicinal users that have an active working life and can dose CBD at any time of the day without any psychoactive effect. With an awesome sativa flavour that makes smoking a sensuous experience.
Up to 21% of therapeutically valuable CBD makes the strain a good choice if you need help treating depression, eating disorders, ADHD, and many other health conditions.