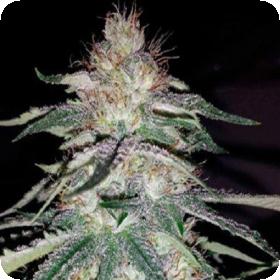 Lost Coast OG Feminised Seeds
This strain is simply the auto-flowering strain of the original Lemon Haze, a much loved plant. It is a combination of Lemon OG Kush, Original Haze and White Widow with the ruderalis twist.
It is a vigorous grower which responds well to a gentle hand and some loving gardening. When treated well this plant will give impressive yields of top quality buds. When this strain is grown hydroponically it will need a lot of attention to ensure that it doesn't grow out of control.
Lemon Haze is both auto-flowering and feminised making it perfect for growers with limited time and resources. Auto-flowering plants grow much faster than regular plants and take up a lot less space.
This is due to their lack of need for a vegetative period, as they will flower automatically at a certain point in their life cycle.
These plants will still give a seriously impressive yield, which makes them perfect for indoor growers. Most growers also have no need for the male plants, this is where the feminised bit comes in.
Feminised seeds will only grow into productive female plants. These plants will also usually be higher in quality and uniformity than regular plants.
This strain can be grown indoors, outdoors or in a greenhouse and has a flowering time of just 5 - 6 weeks.
Keep in mind that the cultivation of cannabis is illegal in several countries. Please check the laws of your country before attempting to grow cannabis seeds.