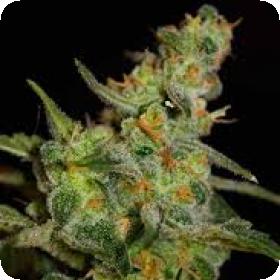 Cosmic Glue Regular Seeds
This strain was the result of another fantastic gift from a friend of TGA Subcool Seeds. GG4 is known for its resin production, and when combined with Cherry it turns into a truly incredible and completely delicious strain. It has a rich scent and strong flavour of chocolate and cherry.
This strain is also amazing for creating top quality extracts, due to the massive resin production and powerful flavours. This strain is also fantastic for those who are suffering from sleep issues and who have trouble relaxing. 
Cosmic Glue is a regular strain and will grow into a roughly even mix of male and female plants. They will also require a light cycle in order to flower, which can be supplied by the sun or artificial grow lights.
Regular seeds are usually popular with breeders and old school growers who prefer them for their stability and reliability. For breeders the male plants are extremely important for easy breeding.
Since the split of males and females is around 50/50 the breeder has plenty of choice when it comes to selecting the parent plants. Choosing the best quality male and female means improving the next crop while removing any genetic weaknesses present in the previous one. 
This strain has a flowering time of 8 weeks and can be grown indoors or outdoors. 
Remember that the cultivation of cannabis seeds is illegal in some countries, please check the laws of your country before attempting to cultivate cannabis seeds.