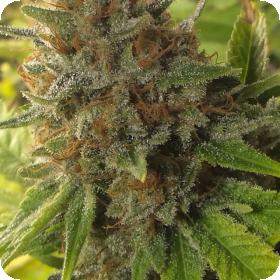 This strain is a combination of Harlequin and the Ox which has resulted in a high CBD plant ideal for therapeutic use. This strain is extremely relaxing and is ideal for those suffering from loss of appetite and stress.
The buds are completely coated in sticky resin which is ideal for making extracts and concentrates. This strain has a flavour and scent of perfume, dark berries, coffee and hashish. Stature wise this strain is short and bushy which is perfect for indoor growing. 
Harlox is a regular strain and will grow into both male and female plants. Most old school growers and breeders still much prefer to use regular seeds due to their reliability and stability.
Regular seeds also allow for easy, straight forward breeding. The males and females are about evenly split and so the breeder has a lot of choice when it comes to selecting the parent plants.
This is a great way to improve crop quality whilst also removing any genetic weaknesses. Regular seeds will also require a specific light cycle in order to flower. This cycle can either be provided by the sun or by artificial grow lights. 
This strain should be grown indoors and has a flowering time of 55 – 65 days. 
Remember that the cultivation of cannabis seeds is illegal in some countries, please check the laws of your country before attempting to cultivate cannabis seeds.