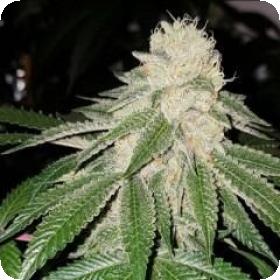 Currylato Feminised Seeds
Sunlato (formerly known as Currylato) is a cross between the Gelato family of cookies and the Sherbet phenotype of the Plug's own Bay Area.
Growers can expect very high yields and rock-hard, colourful buds from this indica-leaning hybrid strain.
Sunlato can be grown both indoors and outdoors. Indoor flowering is going to take 67 days in the region.
Harvest yields are said to be very impressive, but as yet we have no more detailed information.
Dry buds are as hard as rock and encrusted with THC-bearing resin crystals.