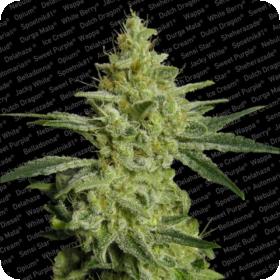 ALLKUSH formerly Sheherazade Feminised Seeds
Allkush is an extremely sturdy grower which is gets from the Kush side of its family, on the other hand the Sativa side of the family pushes its way through in the effect. Physically it is a very stout plant which grows a top floral cluster of extremely resinous flowers.
This structure makes it ideal for the Sea Of Green set up. The effect is a full body relaxation with just a hint of mental stimulation. It starts right in the centre of your body spreads out taking all of the stress and worry of the day with it.
This strain is perfect for those who are suffering from depression, stress, pain and anxiety. Its essentially the cannabis equivalent of having a hot bath. Allkush is also an award winner, it won 2nd place in the Bio Cup (High Life HF) in 2005.
Allkush is a feminised strain which just means that it will only grow into female plants. These seeds are very popular amongst growers since they remove the issue of the male plants, improve the quality of the crop and the overall uniformity.
This strain can be grown indoors, outdoors or in a greenhouse and has a flowering time of 8 weeks, if it is grown outdoors it should be harvested in October.