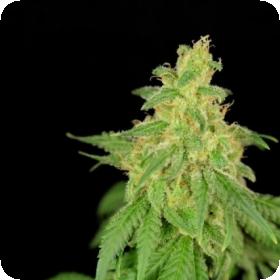 This strain by House of the Great Gardener is firstly known for its extremely high levels of CBD and secondly for its amazing flavour and scent. It smells of berries and tastes of licorice and it's perfectly shaped buds will produce high amounts of CBD filled resin. The strain is comprised of Cannatonic and Rene.
This is the first super high CBD strain from House of the Great Gardener. When the strain was tested for CBD a whopping 72% showed these extremely high levels. Already this strain has won the High Times Cannabis Cup for highest CBD flower in 2014. This strain is perfect for those who are looking for that ideal medicinal plant for their garden.
CBD Rene is feminised meaning that it will only grow female plants. These are usually preferred by non breeding growers as they remove the male plant issue, unnecessary males can waste a lot of time and money. Feminised seeds are also famous for having excellent levels of quality and uniformity.
This strain has a flowering time of 7 - 8 weeks.