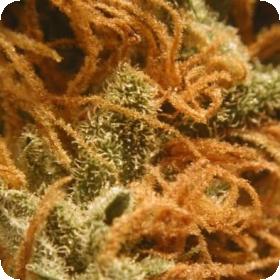 BC Cheese Feminised Seeds
This wonderful strain from BC Bud Depot comes right from the original cutting of the UK Cheese strain which has been so popular for so many years. This legendary strain has been one of the best loved all over the world since it was created in Britain in the 90s.
This cross is a combination of this classic strain and another all time favourite of cannabis growers and users everywhere, Skunk #1.
This BC Cheese has all the amazing smell and taste that made Cheese so very popular combined with the amazing THC content of Skunk. BC Cheese hits around 23% THC making it a great strain for those suffering from pain, headaches, inflammation, stress and depression.
It gives impressive yields and usually grows to around 150 - 180 cm tall. Over all this is one seriously impressive hybrid.
BC Cheese can be purchased in its feminised form meaning that all of the seeds will grow into female plants. Growers tend to prefer feminised seeds as the males in the crop are only needed for breeding.
This means that they would usually be removed during the flowering process, a time consuming activity. It also means that around half of the seeds will be removed which is simply an enormous waste of money.
Feminised seeds tend to have a higher level of quality as well as a better over all crop uniformity. For those who don't have plans to cultivate their own crops feminised seeds are a must.
This strain can be grown indoors or outdoors and has a flowering time of 8 - 9 weeks.
Remember that the cultivation of cannabis seeds is illegal in some countries, please check the laws of your country before attempting to cultivate cannabis seeds.
 
Genetics:
(Skunk #1 x UK Cheese) x UK Cheese