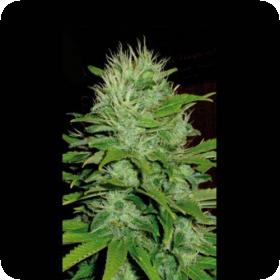 The Mango Feminised Seed comes from a plant that is already a hybrid, Jack Herer, and a strain which is known as Korean Big Skunk, or Critical 47. This created a strain which is sweet in both flavour and aroma whilst also being fruity and resinous.
This is certainly a strain which has its preferred environments; it grows best inside but can be grown outside where, when it gets cold, its leaves will turn purple. The strain also has long lateral branches and is therefore very popular for SOG set ups.
This strain has been brought to the market as a feminised seed.
Really most plants are manufactured to be either feminised or auto flowering or both as people tend to like having their lives made easier. The feminised seed does this by eliminating the chances of growing male plants.
Mostly male plants have been found to be rather useless by those who do not want to harvest their own seeds, the male pollen being the only really useful thing about them, and so only need female seeds.
Female plants also tend to have a higher level of potency and uniformity which is more likely to ensure that a crop remains of the same quality.
Something about the feminised seed which is rather clever is that they can, if properly prodded and generally stressed out, produce some male flowers.
This means that they actually produce the pollen necessary for fertilisation and can make their own seeds.
This plant generally grows to a height of 2-3m, as I mentioned is better grown indoors but can also be grown outdoors or in a greenhouse. It has a flowering time of 9 weeks, a yield of 500gr, a very high THC content, and its harvest month is the end of September.
Please remember that the growing of cannabis plants and the cultivation of seeds is illegal in some countries - please check the laws of your country and don't be growing any plants if it is against your country's laws.