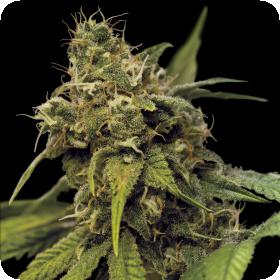 Utopia Haze Feminised Seeds
Barney's Farm Utopia Haze is a very special strain that gets its genetics from a particular strain found only in Brazil: a hybrid of Afghani, North Indian and Mexican sativas.
It took quite an effort and much perseverance to acquire the seeds and that was when the seed selection process began. For the better part of three years, using no other genetics, building on the strongest genetics by back-crossing select specimens in their own line.
Ultimately, two phenotypes were chosen. Both were hardy and productive plants that were resistant to mould, fungus, all kinds of pests and diseases. It was these two plants that formed the base for Utopia Haze.
The result is an enviable and very stable phenotype that has rightly earned the respect and admiration of cannabis enthusiasts worldwide.
Utopia Haze is completely original, powerful and extremely productive. It is also a true labour of love that won second place in the High Times Cannabis Cup in 2008.
The idea was to create something truly original - something that had a powerful effect, a unique flavour and aroma and a plant that would have an above average yield.
Barney's Farm Utopia Haze grows well indoors. The optimal yield is approximately 650 g per square metre. Plants grow to a height of 110-130 cm when cultivated indoors.
It is also suited for greenhouse and outdoor growing. Harvest time outdoors is between late October and early November when grown in the Northern Hemisphere.
The effect of Utopia Haze is long-lasting and very cerebral; it leaves the head clear, the mind sharp, and stimulates creativity. Adding to its appeal is the ease of growing it.
These feminised seeds grow easily and produce an abundance of bud sites. The effect is heightened by its high THC and low CBD concentrations.
Please remember that the growing of cannabis plants and the cultivation of seeds is illegal in some countries - please check the laws of your country and don't be growing any plants if it is against your country's laws.