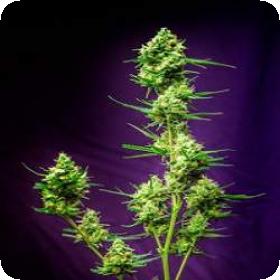 Nurse Jackie Regular Seeds
When developing Nurse jackie, TGA Subcool aimed to create a strain that combines the medicinal benefits of its parent strains: Medicine Woman and Jack the Ripper. The result was an exceptionally powerful, delicious, and effective strain that has benefits way beyond the medicinal ones.
The flavour of this strain alone is amazing and even though the THC content is high, it is very balanced. One can definitely feel the potency that comes with very high THC but the flavour is every bit as intense and it leaves the head clear and focused.
This is one nurse that knows how to take good care of her patients. She provides the user with all kinds of motivation and creative power. There are two major phenotypes and several more that can also appear. All of them are very stretchy and produce buds that become covered with frosty resin as they reach full maturity.
Each of the dominant phenos take on the base characteristics of each parent strain. Jack plants present with triangular-shaped buds and a strong taste of lemon. The Medicine Woman plants present with rounder buds and have a stronger and funkier flavour.
All phenos produce the same effects and are great for daytime use. Those who use medical marijuana to treat more serious conditions will find they get more relief from Nurse Jackie than with many other strains that are tagged for medical use. It goes to work fast on even the worst cases of nausea and migraine and provides long-term relief for joint conditions like arthritis.
These plants grow well both indoors and outdoors and are fast flowering. Only 56-63 days on average and they're good to go. Indoor growers will need to have enough vertical and horizontal space to accommodate large, stretchy plants. Outdoors, they can stretch as much as they want and will produce slightly higher yields.
Genetics:
Medicine Woman x Jack the Ripper