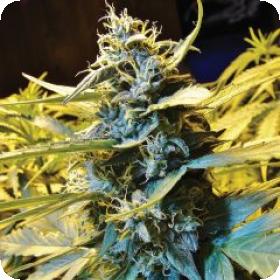 Northern Hog Auto Feminised Seeds
TH Seeds Iberica mated their famed HOG with a high-yielding Northern Lights strain from Spain. 
This plant is all about high output. It's also mould resistant, which is surprising.
If you live in a sunny area, you can harvest up to three crops per season. 
Northern HOG, as an autoflower plant, may grow heights of up to 1.8 metres and will require a lot of water to support its massive bud output, not to mention the highest THC testing for an autoflower at up to 17 percent.