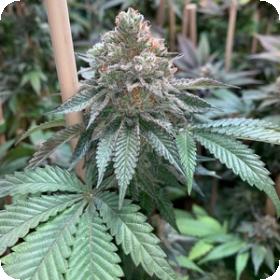 Alien Blackout Regular Seeds
Alien Blackout was bred by Mosca with one of their favourite daily smokes-DNA Genetics Holy Grail Kush-and crossed with a Fire Alien White male.
Alien Blackout is 80 per cent indicative and is capable of producing very large harvests.
This strain takes approximately 65-68 days to complete its flowering phase, after which time a medium-to-large harvest of very pungent buds will be rewarded. The increase in pungency was largely due to the fact that the Fire Alien White male used to fertilise the Holy Grail caused an explosion of terpenes.
Carbon philtres indoors will be required to tone down the smell. An all-round sensual delight for any "cannasseur."
Genetics:
Holy Grail Kush x Fire Alien White