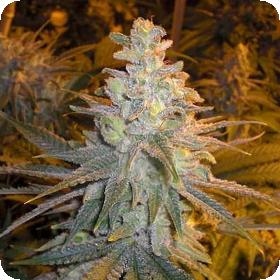 Strawberry Dog Shit Regular Seeds
Beautiful strawberry aromas and taste infused with full bodied pine and hash undertones create a full bodied flavour that will linger for ages and make your mouth water. Responds well to training for improved yields. A frosty strain great for making hash. This is true connoisseur head stash that everyone will want to add to their collection. Responds well to topping.
Flowering: 8 - 10 weeks. High yields.
Genetics:
Strawberry Cough x OG Chem