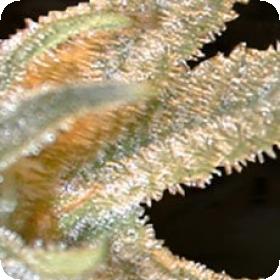 Pakistan Valley Feminised Seeds
This pure indica landrace strain with extraordinary medical applications originates in the valleys of the north side of the Hindu Kush mountains.
World of Seeds has developed this strain through an exhaustive process of selective breeding, the end result of which is an extremely potent indica with both high THC and CBD content. This is not a smoke for a first-timer but any aficionado will tell you: this is some primo bud.
The look of the plants is all-indica in both shape and size. They grow compact and tight and give off a singularly intense aroma that lets you know just how good it really is.
The flavour is very sweet and is an all-around treat for the palate. The effect is immediate and powerfully narcotic. The high CBD count makes Pakistan Valley a great choice for medical applications including anti-nausea and sleeplessness.
The yields for Pakistani Valley are considerable no matter where or how you grow it. The squat stature and tight structure make it the ideal strain for indoor setups, particularly those set up for ScrOG and SOG. They also take well to a good-quality, nutrient-rich soil.
These plants are also a great choice if you are growing in a tight space like a closet or balcony or if vertical space in your grow room is lacking.
When growing outdoors, be mindful of maintaining a proper pH balance and nutrient level in the soil, especially in areas where rains are moderately acidic. The reward will come in abundant yields of high-quality product that stores well for months without loss of potency.
These plants also very effectively resist pests, fungi, and mould.
Flower time is only 6-7 weeks and these feminised seeds are even easier to grow than their non-feminised counterparts. If you are new to cannabis cultivation, this is a strain that deserves your attention and consideration.