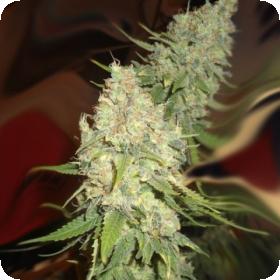 Blackberry OG CBD Feminised Seeds
Blackberry OG CBD is a cross between four amazing strains; Black Domina, Very Berry, Low Coast OG Kush and a Sativa CBD strain. This strain is powerful, vigorous, delicious and extremely resinous.
It is also very robust and deals well with cold, mould, and mildew. However, when she is grown indoors she will need good air circulation to insure maximum health. This strain gets its name from its delicious scent and flavour of berries, but also from its CBD levels.
It has a CBD:THC ratio of 3:1 which makes it a great medicinal strain.
This is a feminised strain, meaning that all of the plants will be female. Feminised seeds are perfect for the growers out there, who are probably sick and tired of male plants. Males can cause all sorts of issues with the females whilst wasting time, energy and money.
Therefore, it is much easier for most growers to only deal with female plants.
A lot of breeders prefer this as well, however feminised breeding is extremely difficult. It is usually only a good idea to attempt breeding with two females after many years breeding experience.
Feminised seeds will usually produce a better quality crop with a higher level of plant uniformity.
This strain should be harvested outdoors in mid to late September.
Keep in mind that the cultivation of cannabis is illegal in several countries. Please check the laws of your country before attempting to grow cannabis seeds.
Genetics:
Black Domina x Very Berry x Lost Coast OG Kush X CBD Sativa