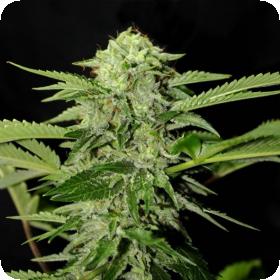 Txees Bilbo (Cheese) Feminised Seeds
Txees Bilbo is simply another name for the infamous and classic British strain known as Cheese. Cheese was first established near London in the 80s and is a combination of Skunk and Afghani. Cheese is well known for its unique flavour as well as its powerful effect. Despite its strength it gives a relaxing and mellow high, ideal for those who are looking for something to relax with at the end of a long day.
This strain is also extremely robust and is immune to most forms of mould and mildew, perfect for those who struggle with damp conditions. Physically it is a mid sized plant that produces large, broad leaves of dark green. Txees Bilbo is ideal for those who are relatively new to growing as it does not take a lot of skill to grow well.
Txees Bilbo (Cheese) is a feminised strain, which makes it ideal for growers. Feminised seeds will only grow into female plants, perfect for those who have no use for the males. The male plants will not produce cannabis and will take up around half of a regular crop. They can even damage the females if left unattended, and so need to be removed.
This is a huge waste of money as well as time and energy. Feminised seeds also produce a higher quality and extremely uniform crop. A lot of breeders also prefer to breed using feminised seeds. However this is a much trickier method of breeding and should not be attempted by novice breeders.
This strain will need 63 days to flower and will grow well indoors, outdoors or in a greenhouse.
Remember that the cultivation of cannabis seeds is illegal in some countries, please check the laws of your country before attempting to cultivate cannabis seeds.