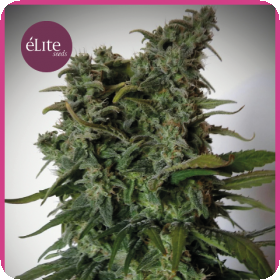 It is the result of the selection and crossing of two very powerful AK plants.
Elite selected a high-potency AK with large buds and large amounts of resin and a highly potent effect, well known in the East of Spain for its high buzz effect. We have crossed it with another great phenotype that is tastier, with heavy and compact flowers.
As a result of these two jewels we have our awe-inspiring Elite 47, whose main characteristic is its high potency effect.