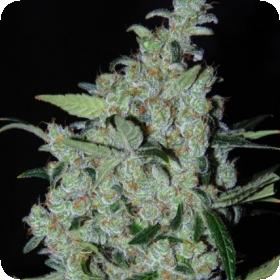 Purple Mexican Feminised Seeds
Purple Mexican is a combination of the amazing Pakistani Chitral Kush with a Mexican Oaxcan strain. This strain has added some serious exotic flavour to the Kush classic, which has brought its own vigorous growth to the mix. Together they make for a fast flowering, deliciously fragrant plant that has an effect that cannabis fans wont soon forget.
It is extremely mentally stimulating but simultaneously relaxing in a way that makes it perfect for creativity, socialising and dealing with a generally crappy day. The flavour is lemony with a hint of honey and spice and a strong smell of incense.
Purple Mexican is a feminised strain and so it will only grow into female plants. Feminised strains are usually popular amongst growers, they usually have no need for the male plants. As a result the males need to be removed from the crop which can be a waste of time and money. Almost every strain which has been feminised has shown marked improvement in their quality and their uniformity.
Breeders sometimes also prefer feminised strains because of this improved quality, however breeding with feminised strains is difficult and should be left to experienced breeders.
This strain grows well indoors and outdoors, its flowering time is 9 - 10 weeks.
Remember that the cultivation of cannabis seeds is illegal in some countries, please check the laws of your country before attempting to cultivate cannabis seeds.