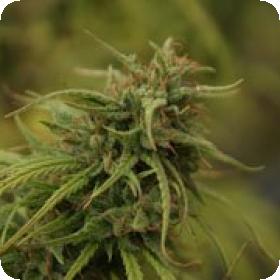 Neville's Skunk Regular Seeds
This strain is one of a few that have been long in the waiting for some collectors. It contains all of the original and unique genetics highly desired by many in the Cannabis world, as tribute to what some might call the father of the modern seed market.
The finished plant has been described as having some remarkably complex and unique flavours and a potent effect. It is expected to be quite popular with Medical growers looking for more of a tailor made medicine.
Mr Nice's Neville's Skunk is one of the many strains they produce in the form of a regular seed. Regular seeds, as well as being much more robust, would allow a grower much more freedom with a crop than their feminised counterparts.
If a grower wished only to cultivate the same strain exclusively then only the females would be required. The males, however, produce much needed pollen, essential for if a grower were to create their own crop.
They would not only be able to breed using the male plants, but be able to control every aspect of such breeding.
Such a person would have control over the fertilisation of the crop and would therefore be able to select only the finest qualities of the mother and father strains to pass on to the next generation.
Many growers prefer having this power over a crop compared to the other user-friendly options available.
This strain has an expected yield of around 450-650 grams per square meter, but would need considerable space if it were grown outdoors or in a greenhouse.
This hybrid can produce phenotypes that would have a flowering period of about 10 weeks, however, the norm would sit at around 11 to 12 weeks. It is harvested mid to late October in the Northern Hemisphere and in the Southern Hemisphere it would be harvested by April.
Genetics:
Neville Haze x Afghan Skunk