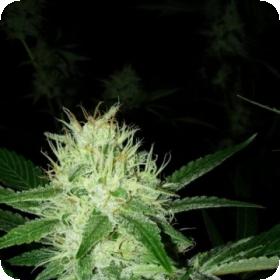 Mountain Dew Baja Blast Regular Seeds
This strain has been a long time coming and finally, after 5 years of preparation, its here. The delay was due to the breeders deciding to find the perfect male specimen before going on with the project.
It is a combination of a Sour Kush female and a Pink 2.0 male with some rather special attributes, namely excellent medicinal relief. This strain is now very effective in treating migraines and arthritis.
Mountain Dew Baja Blast has a distinct pine flavour with a hint of sugary lemon soda, hence it's name. An extremely refreshing and satisfying strain.
Mountain Dew Baja Blast is a regular strain, meaning that it will require a light cycle to flower and will grow into a combination of male and female plants. This makes them ideal for breeders but they are also very popular with old school growers.
Regular seeds will create a roughly even split of male and female plants, sometimes with a few extra females. This means that breeders have plenty of choice when it comes to selecting the parent plants.
This in turn ensures that they only pass on the best genes available to the next crop.
This strain needs 63 days to flower and can be grown indoors, outdoors or in a greenhouse.
Remember that the cultivation of cannabis seeds is illegal in some countries, please check the laws of your country before attempting to cultivate cannabis seeds.