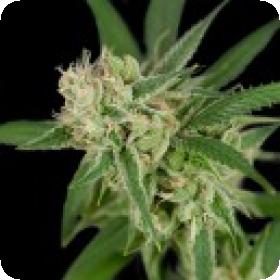 Sour Banana Sherbet Regular Seeds
Crockett Family Farms' Sour Banana Sherbet is a Sativa and Indica hybrid cannabis strain created from AJ's cut of Sour D and bred with Banana Sherbet. 
Crockett Family Farms' top variety was one of the first to be introduced, and what a strain it is. 
Crockett's Sour Banana Sherbet showed consistent sized plants with a larger than usual stretch up to the third week of flowering when grown out in a legal climate. 
Plants produce very well, with rich, resinous buds hinting at the explosion of flavour to come — sour fruit with gasoline overtones. 
A rare strain from Crockett Family Farms that is likely to please seed collectors.
Genetics:
Sour D (AJ's Cut) x Banana Sherbet