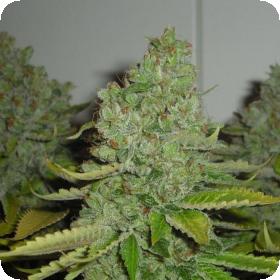 SFV OG Kush Regular Seeds
SFV OG Kush is the famous San Fernando Valley OG Kush strain, which was crossed to Afghani # 1 by Homegrown Fantaseeds before being back-crossed to produce this inbreed line.
This SFV OG Kush is a somewhat larger plant than the OG standard, growing with a stronger stem and producing higher yields. This mostly sativa strain takes 8-9 weeks to finish the flowering and yields are much better than the typical OG Kush strains.
The fragrance of this strain reflects much more of the smell of diesel fuel than other fragrances of more lemon. This is a cup-winning strain of medical applications that won the first prize at the 2012 High Times Medical Cup in Denver, USA.
Genetics:
SFV clone x SFV OG Kush IBL male ((San Fernando Valley OG x Afghani)BX)